Guaranteed Labor Law Posting Compliance for an Entire Year
Poster Guard® Poster Compliance Service gets you in immediate compliance with current federal, state, county and city posting regulations – and keeps you in compliance for a full year. Get all the required posters now, plus automatic replacements at no additional charge every time a mandatory change occurs.
Learn More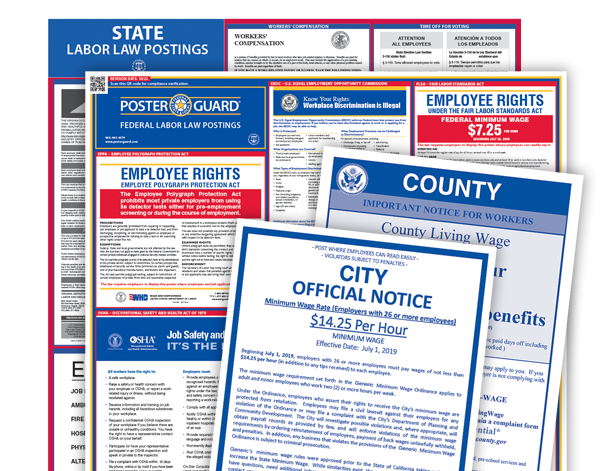 Expanded Services for Today's Workplace
Poster Guard Poster Compliance Service (base service) offers guaranteed coverage for all generally required federal, state, county and city labor law postings, along with automatic poster replacements for an entire year. Depending on your business needs, you can expand your coverage with these optional services:
Why Choose a Replacement Compliance Poster Service?
Complying with mandatory workplace postings is not as simple as it may seem on the surface. Here are the top three reasons to consider a poster replacement service such as Poster Guard Poster Compliance Service :

RESOLVES GROWING COMPLEXITY
From new county and city postings to special requirements for remote workers and job applicants, complying with employment posting laws has become an overwhelming burden for employers. This burden is easily solved with a poster replacement service that covers all four levels of government and offers practical solutions for special circumstances.

MITIGATES LEGAL RISK
The more complex the requirements get, the bigger the risk of facing consequences for noncompliance. Risks include government fines and costly employee lawsuits. A reliable poster service provides valuable protection against fines and can mitigate the consequences of an employee lawsuit.

REDUCES STAFF EXPENSE
Yes, you can request free postings from the issuing government agencies. But this means devoting staff time to track changing federal, state, and possibly county and city regulations year-round. The requirements can be tricky to decipher without legal experience. By comparison, the cost of a poster service is a bargain.
For these reasons, more and more employers are choosing Poster Guard
Poster Compliance Service for year-round ease and peace of mind.
For a comprehensive comparison between Poster Guard and labor law posters, click here.
Never Worry About Labor Law Posting Changes Again
Poster Guard® Postter Compliance Service gets your business up-to-date with all required federal, state, county and city labor law postings. And it keeps you in full compliance all year long, with automatic replacements at no additional charge whenever a mandatory change occurs.
Learn More
Is a Poster Replacement Service Right for Your Business?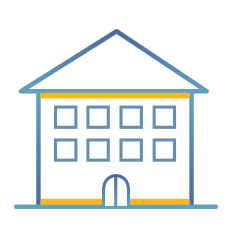 SMALL BUSINESS
EMPLOYERS
Even the smallest businesses are at risk of fines and lawsuits for incomplete or outdated postings, a concern that is eliminated with our complete coverage.
See Poster Guard Base Service >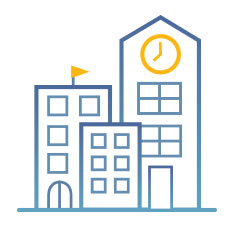 MULTI-STATE,
MULTI-SITE EMPLOYERS
If you operate many business locations across numerous states, you need enhanced solutions that address increasingly complex and unpredictable requirements.
See Enterprise Solutions >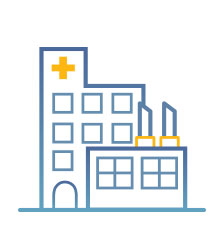 BUSINESSES WITH SPECIAL
POSTING REQUIREMENTS
Depending on your industry, workplace environment and other specifics, you can benefit from expanded coverage options to meet your unique needs.
See Comprehensive Poster Solutions >