Labor Law Posters by State
Click on your state to see the labor law posters required for your business,
along with information about recent state posting changes.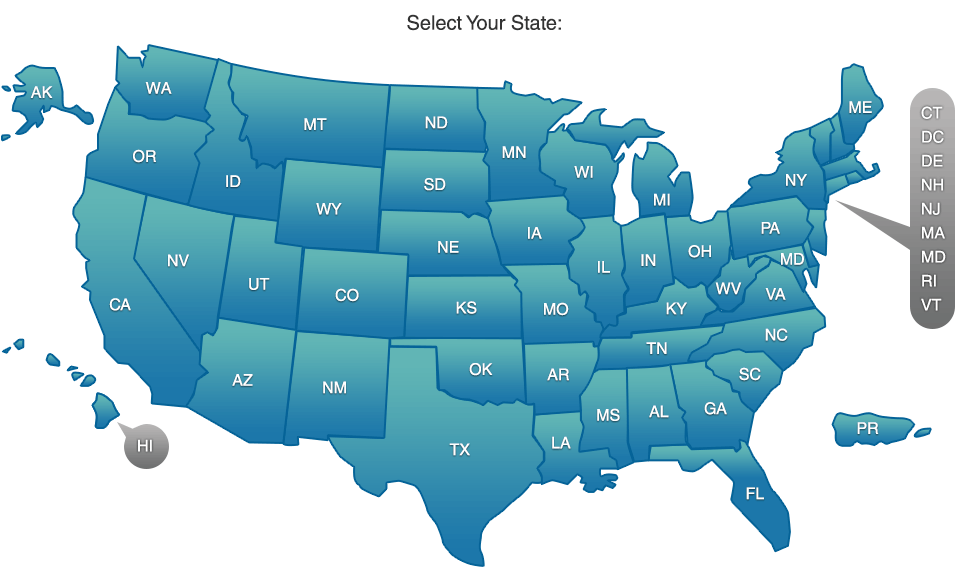 Click here to see a list of all federal, state, county and city postings included in Poster Guard Poster Compliance Service.
The Leading Labor Law Poster Service for Large Enterprises
Poster Guard Poster Compliance Service is the trusted labor law poster replacement service for many of the nation's largest organizations. From leading hospital systems, banks and PEOs to prominent hotel, restaurant and retail chains, you'll find our posting solutions in more than 330,000 locations across the United States and Canada. Our exceptional record of reliability, service and guaranteed compliance sets the standard for the industry.
Request Pricing