Alabama Labor Law Posters
Get 365 Days of Guaranteed Federal, State, County and City Posting Compliance
Poster Guard® Poster Compliance Service gets your business up to date with the required labor law postings - at all levels of government - and keeps it that way for an entire year. You'll receive a complete poster set right away, plus a full year of automatic replacements at no additional charge whenever a mandatory change occurs. Enjoy year-round peace of mind with our 100% Compliance Guarantee.
Learn More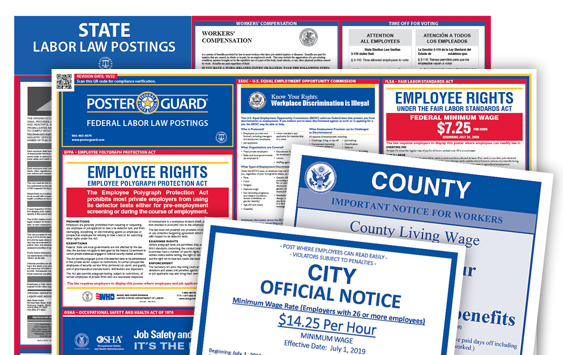 Comprehensive Posting Solutions for Alabama
Satisfy all federal, state, county, city and industry-specific posting requirements in Alabama. Purchase just the posters you need or, for a full year of complete and guaranteed compliance, enroll in Poster Guard Poster Compliance Service.
For guidance on the specific postings required for your business, or to purchase individual county and city postings, contact a Compliance Specialist at 800-999-9111.
Expanded Solutions