Wisconsin Labor Law Posters
Get 365 Days of Guaranteed Federal, State, County and City Posting Compliance
Poster Guard® Poster Compliance Service gets your business up to date with the required labor law postings - at all levels of government - and keeps it that way for an entire year. You'll receive a complete poster set right away, plus a full year of automatic replacements at no additional charge whenever a mandatory change occurs. Enjoy year-round peace of mind with our 100% Compliance Guarantee.
Learn More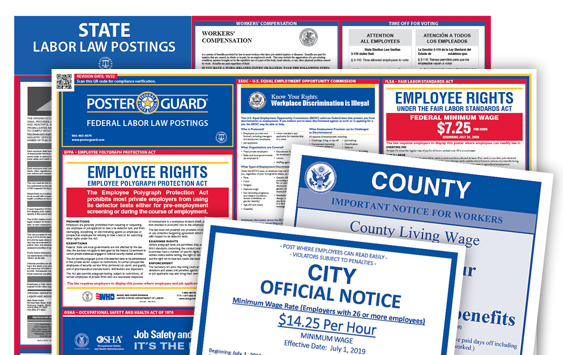 Comprehensive Posting Solutions for Wisconsin
We offer a range of solutions to satisfy all federal, state, county, city and industry-specific posting requirements in Wisconsin. Purchase just the posters you need or, for complete and guaranteed compliance for a full year, enroll in Poster Guard Poster Compliance Service.
For guidance on the specific postings required for your business, or to purchase individual county and city postings, contact a Compliance Specialist at 800-999-9111.
Expanded Solutions