Experience the
Poster Guard Difference
Poster Guard® Poster Compliance Service guarantees worry-free labor law posting compliance for employers large and small. Our comprehensive solutions, unmatched legal expertise and exceptional customer service set the standard for the industry.
Meet Federal, State, County and City Posting Requirements with a Single, Simple Solution
With Poster Guard Poster Compliance Service, you receive a complete, up-to-date federal, state and local (county/city) poster set upon enrollment, as well as replacement posters every time a mandatory change occurs — automatically, free of charge — for a full year.
Rest easy knowing that we guarantee our posters are 100% compliant with current regulations, or we'll pay the government fine, no matter the amount. Plus, our in-house legal team continually monitors every federal, state and local government agency to make sure you stay in compliance all year long.
Learn More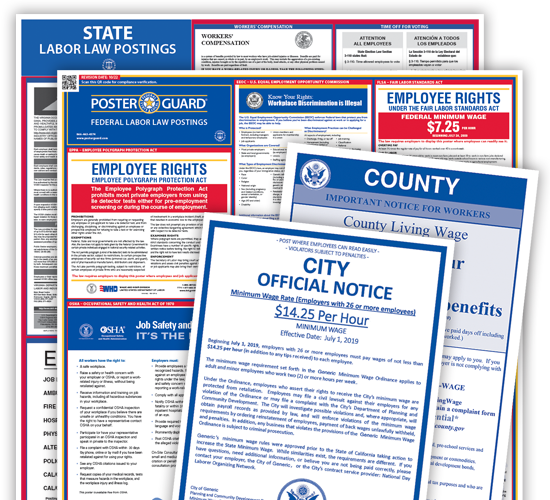 Get Maximum Protection with Optional Services to Meet Your Unique Needs
Labor law posting regulations get more complex every day. No matter your situation, our innovative solutions are designed to keep you in full compliance with the most current posting regulations at every level. We continually introduce new services based on customer feedback and constantly frequently labor laws.

NEW!

Minimum Wage Monitor™
12 months of web-based access to an interactive map with current and planned minimum wage rates by state, county, and city

I-Verify™ Service
Get confirmation that each location has received and properly displayed the most recent postings

Custom Services
Have postings translated into any language, include company-specific postings in your shipments, and more — just ask!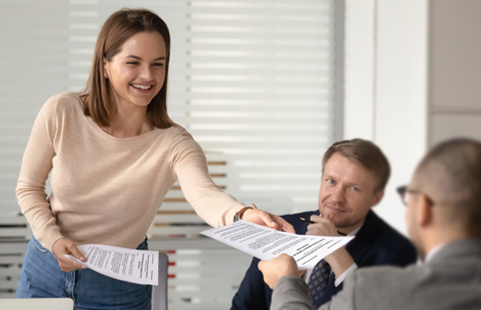 New from Poster Guard: Mandatory Employee Handout Service
As if labor law posting compliance weren't complex enough, you're also required to distribute written notices to employees under certain circumstances. In addition to 12 notices required by federal regulations, each state has its own requirements, and they change as new laws are passed. Triggering events include hiring/onboarding, workplace injuries, requests for leave, pregnancy and termination.
Our new Mandatory Employee Handout Service closes this often-overlooked gap by offering digital access to all required federal and state employee notifications, to be downloaded as needed throughout the year. Our legal team monitors and updates the handouts whenever requirements change, so you can be confident that you are always using the most current content as defined by government regulations.
Learn More
Choose The Formats that Work for You
Have remote workers who rarely visit an office? Non-traditional worksites like mall kiosks or mobile work units? Do you solicit job applications online? No worries — we've got you covered with flexible-format posting solutions.

Poster Binders
Laminated posters in a compact binder for kiosks, construction sites, mobile work units and other worksites with limited wall space

E-Delivery
Electronic posters viewable via email link for remote employees and applicants who don't have access to workplace posters
Check Your Posting Compliance Status Today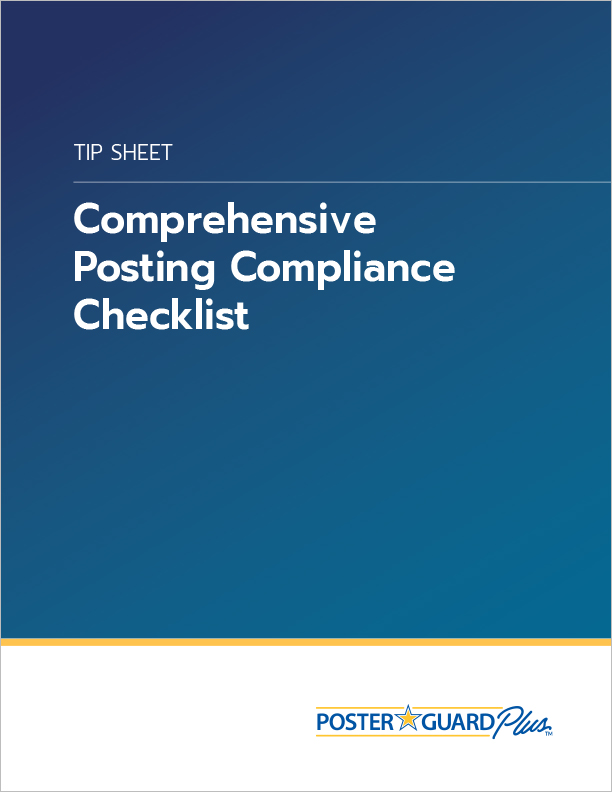 Not sure where you stand with mandatory labor law posting compliance? Concerned you've overlooked a critical requirement? This checklist serves as a practical self-audit tool for identifying (and closing) any potentially dangerous gaps that could lead to government fines or employee lawsuits.
Here's What
Our Customers
Are Saying…

Poster Guard is really a timesaver for me when I don't really have the extra time to research all the new laws as quickly as they happen. The service makes me feel more at ease knowing that our company is up to date as the changes happen. Thank you"
Barbara Hartley, Associated Citrus Packers

"Poster Guard does the hard work for me. There are so many changes going on that it is difficult to track them by myself. I always know I am in compliance and my employees are correctly informed of their rights."
Belinda Hayworth, HR Specialist

"It's simple to manage my account online. I also like that updated posters are automatically shipped when changes are implemented so I don't have to worry about it."
Theresa Muniz, HR Manager

"The service is great for keeping on top of all the different sites in different states where we have offices. I know that the Poster Guard team is on top of all mandatory changes and gets us the posters that have to go up."
Jamie Goldstein, HR Coordinator
Previous
Next