Mandatory Employee Notifications:
A Growing Requirement Too Many Employers Overlook
Most employers are aware of their obligation to display labor law posters on the wall. But many are not familiar with a related requirement to distribute certain legal notices directly to employees under specific circumstances. These mandatory notices, or handouts, vary from state to state and change often.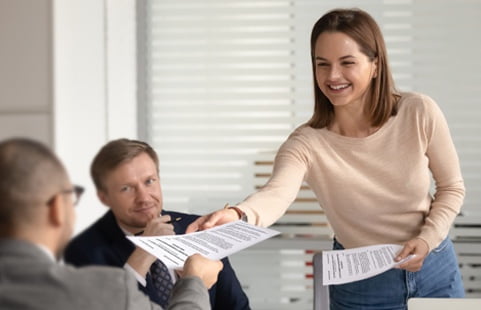 SPECIAL OFFER:
Save $30 on Mandatory Employee Handout Services
Use code HANDOUT at checkout.
Essential Facts About Employee Handouts

These legally mandated notifications must be distributed to employees to inform them of their rights under various labor laws.

Notifications are required in addition to the mandatory posters that must be hung on your business walls.

Requirements vary depending on your location and employee count – there are notices at the federal, state, county and city levels.

Certain businesses could be required to distribute as many as 41 notices in a single state.
Examples of Employee Handouts
Employee handouts may be necessary for:
Newly hired employees
Open enrollment
Requests for leave
Workplace injuries
Pregnancy
Termination
Change in pay
Depending on your business needs, you can print and distribute to employees by hand, send as an email attachment, incorporate into policy manuals, include with paychecks or post electronically on your company intranet.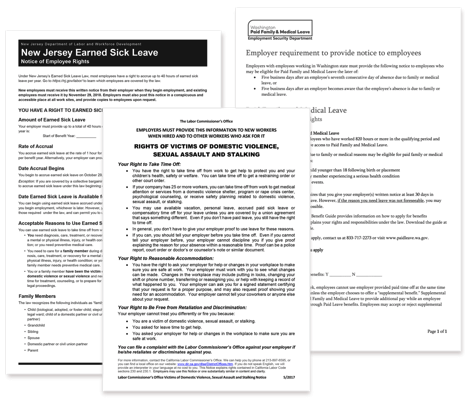 What Are the Consequences of Not Complying with Mandatory Handouts?
Notifications inform impacted employees of their rights under specific labor laws.
As with workplace postings, compliance is essential to avoid:

Unexpected investigations by government agencies

Significant fines and penalties

Potential exposure to employee lawsuits
Meet Mandatory Notification Requirements with an Employee Handout Service
Reduce the work and legal risks involved with managing employee notifications with an annual service that informs you which handouts to provide and when. You can choose from 2 service options.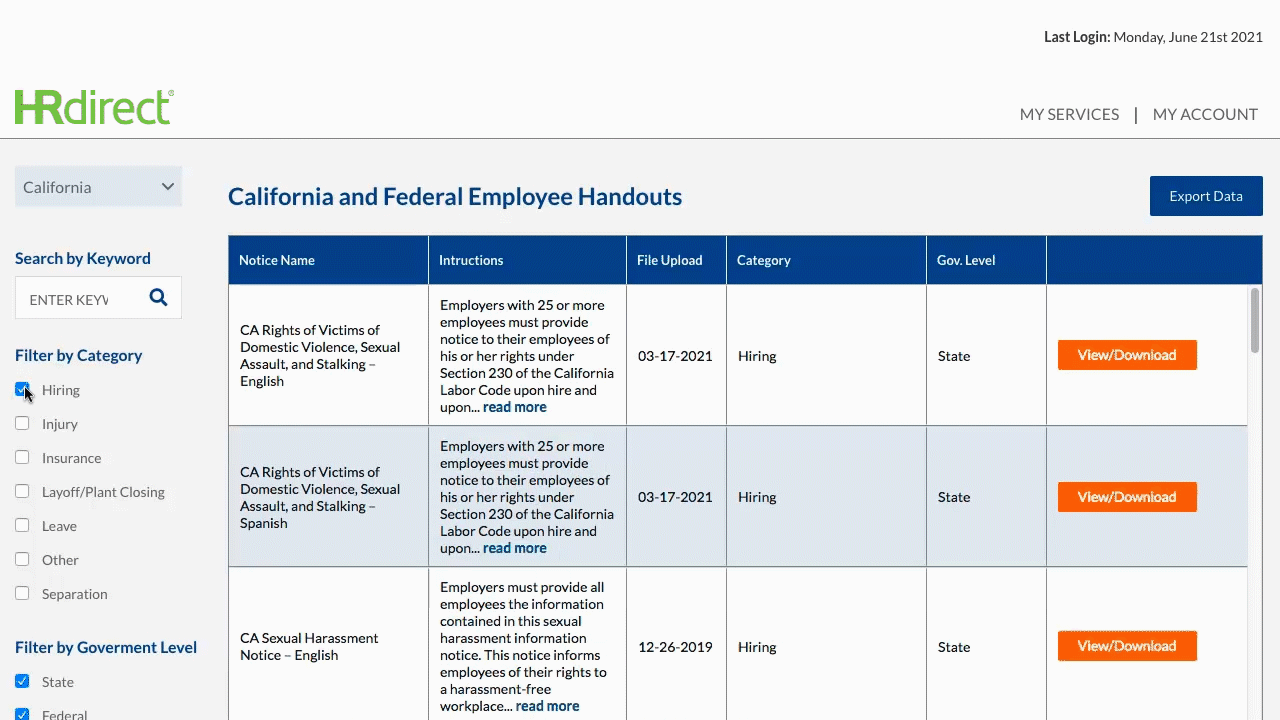 Basic Handout Service: This service is ideal for businesses with fewer than 50 employees and who do not experience frequent leave requests, terminations, injuries or payroll status changes. It includes all the general notices required for existing employees and new hires. LEARN MORE >
Premium Handout Service: This service is designed for businesses with 50 or more employees and includes all the general notices required for existing employees and new hires.  It also includes notices for triggering circumstances such as leave requests, pregnancy, injuries, benefits eligibility, payroll status changes, terminations and more. LEARN MORE >
Both service options provide 12 months of convenient, online access to a dedicated site for easy download of federal, state, county and city notices at any time. You can be confident that notices are always up to date, due to continual monitoring of legislative changes by our expert legal team.