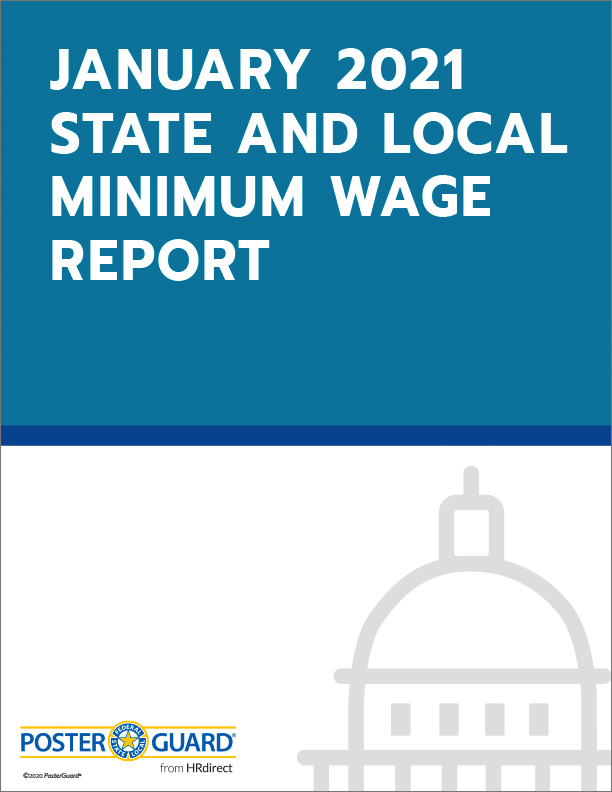 Although the federal government hasn't raised the minimum wage rate from $7.25/hr. since 2009, it's a very different story at the state and local levels.
More than half the states have bumped up their minimum wages to reflect the cost of living ... and a slew of new state, city and county increases are expected in 2021.
Check out the new Minimum Wage Report for a summary of minimum wage changes across various states, counties and cities, effective January 1, 2021.
The web of varying rates can create a compliance challenge for multi-state, multi-location employers, so it's vital to keep abreast of the latest increases and pay employees appropriately.